Meet Your East Asian Medicine Practitioner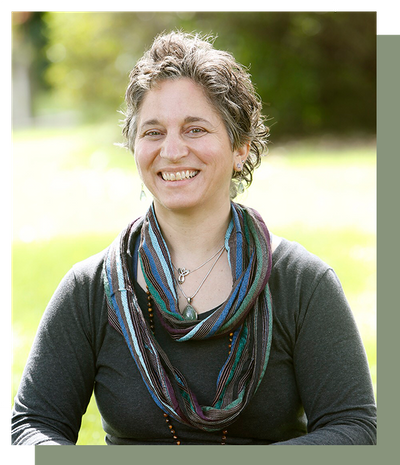 Dr. Dawn Graziano DACM, L.Ac., Dipl.O.M.
Dr. Graziano holds a Bachelor of Science in Advanced Technical Studies from Southern Illinois University, a Master of Science in East Asian Medicine and Doctorate of Acupuncture and Chinese Medicine from Pacific College of Health and Science.
Her 4-year Master's program emphasized several styles of acupuncture, Chinese herbal medicine, and clinical recognition to biomedicine. She has completed over 2000 clinical hours of training and more than 3500 hours of classroom study. Her subsequent Doctoral program focused on studying evidence-based medicine with an emphasis on leadership and training in integrative medicine. Dr. Graziano combines an evidenced-based approach to acupuncture and Chinese medicine with a focus on modern environmental influences.
She is a state-licensed and board certified holistic practitioner, specializing in Japanese acupuncture, traditional Chinese acupuncture, orthopedic acupuncture, advanced electro-acupuncture, classical Chinese herbalism, cupping, gua sha, tuina and is level 3 Reiki certified. Her clinical interests range from treating pain, digestive health, neurological disorders, stress/anxiety, nutritional imbalances from a TCM perspective, acute and chronic conditions as well as facial rejuvenation. Dr. Graziano's holistic approach focuses on treating emotional and physical health to promote a deep balancing between the two.
Continuing Education and Specializations:
Electro-Acupuncture Medicine Foundations with Dr. Jeremy Steiner
Electro-Acupuncture Medicine Advanced Class with Dr. Jeremy Steiner
Electro-Acupuncture Medicine Master Class with Dr. Jeremy Steiner
Electro-Acupuncture Medicine Dental Primer with Dr. Jeremy Steiner
Treating Dental Related Issues with Electro-Acupuncture with Dr. Jeremy Steiner
P3 Method Mastery with Dr. Jeremy Steiner
Electron Adapted NeuroTherapy with Dr. Jeremy Steiner
Electro-Acupuncture for Headaches and Migraines with Dr. Jeremy Steiner
Electro-Immunology and Inflammatory Pain Conditions with Dr. Jeremy Steiner
Electro-Acupuncture Medicine Cardiology with Dr. Jeremy Steiner
Nanopuncture- Cranial Nerves and Autonomic Nervous System with Dr. Clayton Shiu and Dr. Ayla Wolf
Oncology in Chinese Medicine with Sharon Weizenbaum
Modern and Classical Chinese Medicine Approach to MS with Suzanne Robidoux
Active Memberships and Ongoing Studies:
Illinois Society of Acupuncturists
American Society of Acupuncturists
National Certification Commission for Acupuncture and Oriental Medicine
White Pine Circle
TCM Hub Locals
Classical Chinese Herbal Medicine
Key Herbs in Integrative Oncology
Master Tung
Shang Han Za Bing Lun
Diagnostic and Treatment Simplicity for Fibromyalgia and Autoimmune Conditions
Sports Medicine Orthopedic Acupuncture
Healthcare Provider Basic Life Support Certification – Recertification every 2 years
Dr. Graziano has proven success with: headaches, migraines, hot flashes/cycle symptoms, Bell's Palsy, plantar fasciitis, thyroid imbalances, crohn's disease, IBS, nausea, gastrointestinal imbalances/discomforts, neuropathies, Spondylolisthesis, muscular pain, joint pain, back pain, pre/post surgical prep and recovery, knee surgery prevention and recovery, muscle weakness, eczema, shingles, chronic sinusitis, seasonal allergies, auto-immune conditions, fibromyalgia, restless leg, much more. Dr. Graziano's mission is to teach preventative measures for ultimate health care and independence. East Asian Medicine at its finest is a preventative medicine while appreciating western medicine for its extraordinary work with emergencies.
*It is important to understand that everyone will have an East Asian pattern diagnosis that is individualized and not based on an allopathic diagnosis. An understanding of both is recognized for effective communication.
In her free time, Dr. Graziano enjoys spending time with her family, gardening, painting, experiencing live music and replenishing her qi through qi gong.